New York based photographer Rodney Smith  has worked with editorial and corporate clients, such as The New York Times, American Express, B.M.W, and GQ, just to name a few.  You may have seen his work in photos for New York Magazine.  His pictures transport me to a dream like state with their whimsical qualities and stunning visuals.  He is able to create surreal imagery without photo manipulation in post editing.
Two weeks ago, I had the opportunity to interview  Rodney Smith via telephone.  We spoke about his fabulous career and his passion for old houses.    Mr. Smith was genuine and generous with his time.  I was happy to learn from his assistant, Michael,  Mr. Smith has a passion for gardens.  While studying in college, Mr. Smith held several gardening jobs.  He enjoys formal English gardens.  He has a garden in his current home that he graciously invited me to see.
What inspired you to be a photographer? 
I wanted to translate a feeling onto a piece of paper.   Millions of people take pictures, but it's very difficult to capture the feeling of a person through a photo.   95% of the pictures I take,  I didn't even know I was going to take them a few minutes before.
Did you have a mentor?
No.  I did not have a photographer for a mentor.   I didn't want to see others work and be influenced.  The mentors I had were academic mentors in school.
Is there a message you would like to share with photographers or people trying to find their voice?
Following your craft requires a lot of work.  You should do it because you love it, not for the financial gain, if you're good, there's  always room.
The fashion in your photos are classic and chic.
Style is elegance.  Couture has really lost it's soul like photography.  Art for art sake leads to nowhere.  Elegant women do not look outside to trends.   People are really lost and, that as a culture, people are looking for somebody to help them find the right door to go through. The arts, which traditionally had helped do that, are not doing that anymore. The art world is basically reflecting the same feelings that people are in generally.  Slowly, people are beginning to realize that Classicism fits the human scale in a lot of different ways. One of the things that continually, no matter what century we're in, is that driving force that never goes out of style. That is what is missing in a lot of popular culture. I don't know what the future is going to be, whether that's just a fad or whether that's fundamental and that we'll be looking back at the 21st century and see it as when, culturally, we made a shift.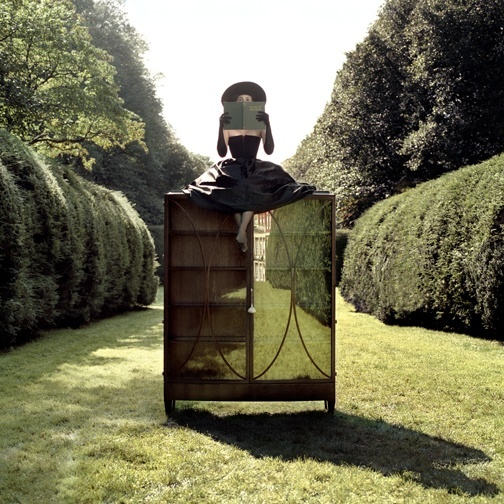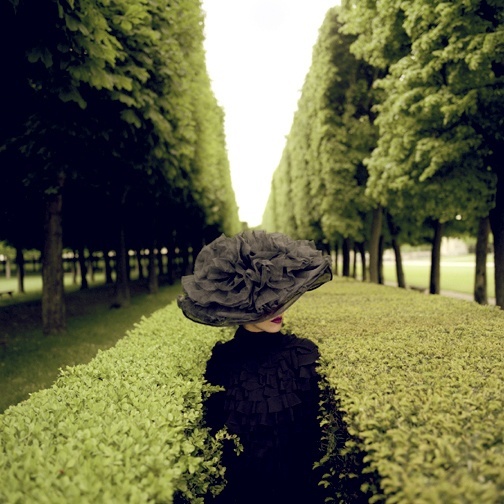 Mr. Smith lives in New York in an Georgian style house.  He likes classic and traditional proportions.  He has always loved houses. In his blog, he writes: he could have easily  been an architect …. Very few Americans invest their soul in their houses, keeping them simply houses rather than a home.  His home is like his pictures, invested with his very soul.  Both have his complete emotional commitment.
Reading his blog reminds me of visits to my aunt's house — a welcoming place to be inspired and share lessons from life experiences.   One of his post spoke volumes, in which he shares the following:  For weeks I have been reading the comments of those that feel despondent at the possibility of succeeding as a photographer without relinquishing a good part of your soul. I once again beseech you to spend your energy on finding that hidden repressed voice, to scream it out if necessary and find a way to believe and fight for your work.  The battle to believe is not just with the client, it is also with ourselves.
Rodney Smith graduated from the University of Virginia, he earned a Masters in Theology from Yale, and also taught at the prestigious university.  I urge you to explore Rodney Smith's  brilliant photography and read his blog, The End Starts Here.  Mr. Smith has also published two books, recently released a third called The End.
Thanks for stopping by.