Paperwhites, amaryllis and  poinsettia are classic bulbs and plants for the holidays.  Bring the outdoors in with blooms of the season.  Planting bulbs indoors is a great way to nourish the soul  during the winter months.  Bulbs are easy to grow indoors.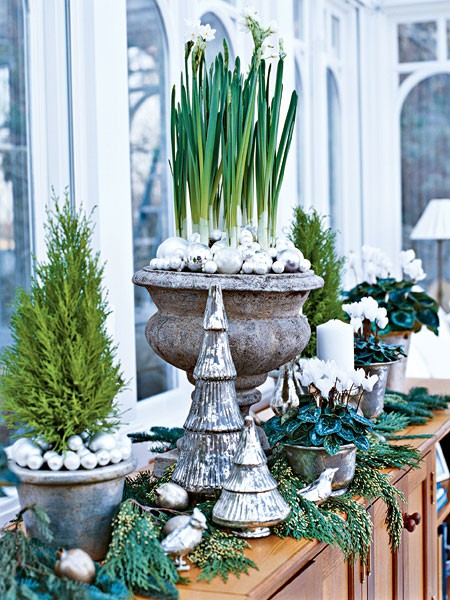 Bulbs make a great gift for the gardener on your list.   
 Create a mini forest with live conifers in a bed of soft green moss.
Rosemary plants in your kitchen will stay green and smelling great.
 Poinsettia, a symbol of the holidays, come in over 200 varieties and a range of festive colors.
 Add a little pink to your decor with colorful and cheery cyclamen. 
 Bring grace and style to nearly every setting with an orchid.